AR Experience/Game
​
My role: [ Producer ]
​
Platform: Oculus Quest 2 Passthrough
​
Two-week Project (Team of 5)
​
Team Member:
Angie Mendenhall (2D Art, 3D Art, Set Building)
Anna Salieva (2D Art, 3D Art)
Langxuan He (Programming, Level Design)
Keyin Wu (Programming, Level Design)
​
​
Game Overview:
​
You are a kid who loves candies but your mom prohibits you to eat them.
​
You have to steal those candies but the mom has laser eyes detections.
​
Assigned Task (Prompt):
​
To design an AR experience for any naïve guest, regardless if they have played game in their life or not.
​
Challenge: designing something universal that everyone can jump in and start playing.
​
Design:
​
To design the game for naïve guest means our interaction needs to be very natural and universal for all people.
​
That is why we eventually pick the form of Hide and Seek as the primary interaction for the guest.
​
Here is an early-stage demo among the team members and this is how we decided to pursue this direction.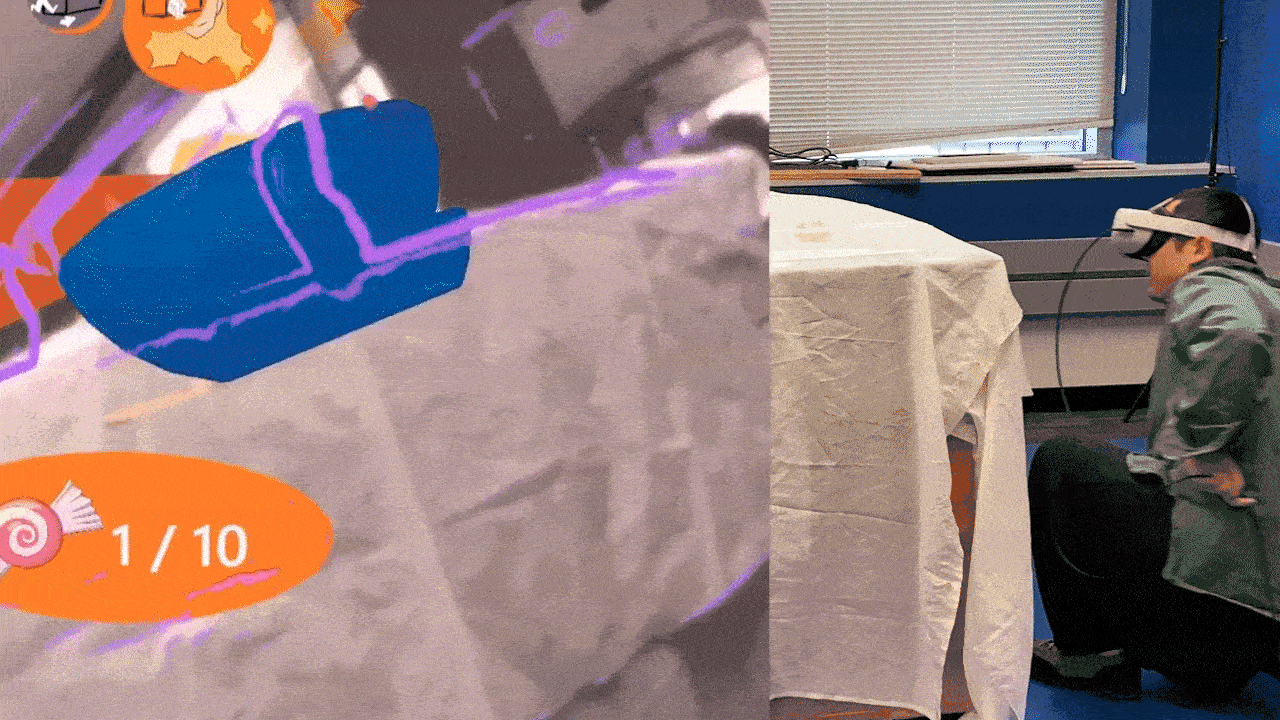 A Physical Table:
​
Because we are designing an AR game, we want there to be an actual physical table to dodge and feel safe from. So we crafted a large table using card boxes. In game engine, we set up a virtual table and eventually align them together so when the player start playing, the mom and the table feels real in the AR world.
​